I have been so busy lately. We got in the two youngest boys bedroom this weekend and worked worked worked. I bought some blue lightening paint, and classic red paint. I was going to just paint and put up border, but that just wasn't cutting it. They had prehistoric carpet that at one time i think was supposed to have been beige and brown, but after years and years of wear and tear had became light brown and dark brown. Their room was very dark, despite the two big windows in the room. Here is the before pic.




I did paint and I put up cars border. While I was painting, I moved the carpet back a little bit because I didn't want to get paint all over the carpet. Well when I did, guess what I found, I found hard wood floor, it was in good shape, but was it in good shape everywhere? Only one way to find out, so I did! I pulled it up and wow it was pretty. It needs to be sanded and varnished, but with some tlc will be beautiful. Here is the finished product.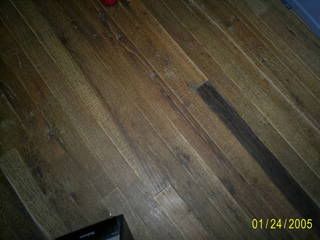 sorry about the alignment, dont know how to fix it.

That wasn't enough though I had to do my room to. It is still a work in progress but I have enough done to show you how it will look. I am impressed. Here are the befores and afters of it. Hope, this is what Daniel calls the blood bath room!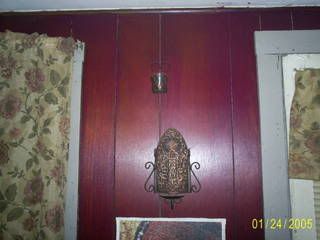 this was the floor right under the ugly orange carpet.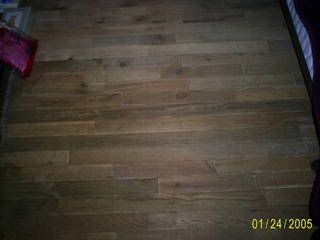 This is all I have done so far. I love it though. I can't wait to get it done!