Well I am feeling a little better now. I have a lot of news to share with you. Wendsday we got all of our w2s in the mail and filed our taxes!! Woohoo! money money money... Daniel got me a new computer!

I got Mary's package in the mail. Are you ready for some pictures???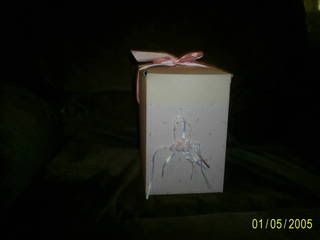 This is me and my box, I took it myself, I was the only one home.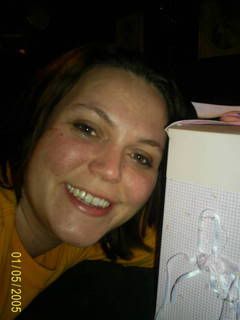 Now do you want to see what is inside????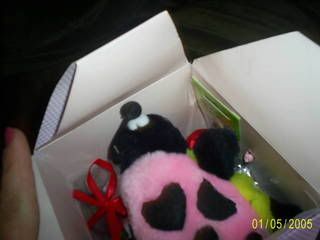 Here is everything that was in the box.




There was also a very beautiful card in there that Mary made. Thank you so much Mary! It made my day!

That evening, we went to my parents house. They asked me what I wanted for my birthday and I had told them just to get Grayson a cake and chips and dip for his birthday becaue we did not have any money at all to get him anything and they agreed to that. They would not do anything for my birthday, just for his. Yeah right. When we got there, I had a whole slew of suprises for me. My dad had got me a huge sketch book and an art set!! I was so happy. That's not all though.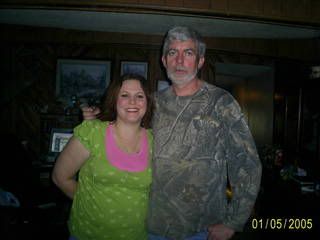 This is my cake that I got.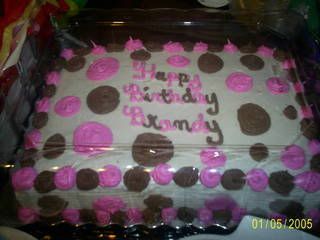 This is how I eat my cake and ice cream.




Here is me when I thought that my brother blacked my face, as you can see I was mad!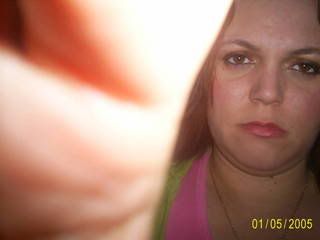 Friday I went to the hospital. Emily was enduced. Here is the new baby.