This is kind of my tribute to my childhood and the 80's. Oh yes, I was an 80s child. When I was growing up, cartoons were only on on Saterday mornings, and they were early. If you didn't get up, you didn't watch them. Here are some of my favorite cartoons as a child in no certain order.

The Snorks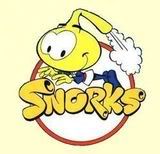 TaleSpin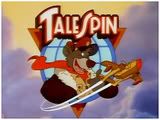 She-ra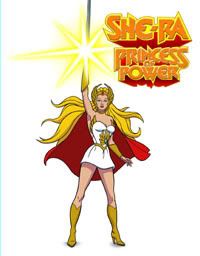 Rainbow Bright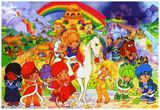 Jem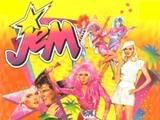 Gummi Bears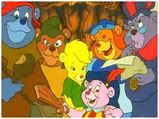 Duck Tales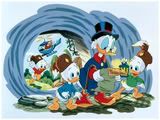 Care Bears




My movies

The Neverending Story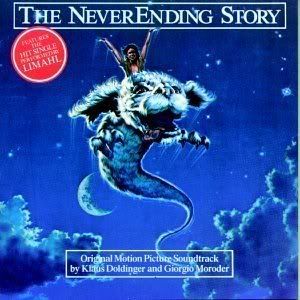 Children of the Corn ~ scared the crap out of me!!





The Lost Boys ~ ahh Corey Haim ~ I thought he was so cute!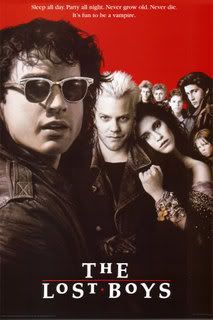 Beetlejuice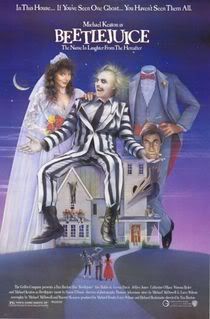 A Christmas Story




Dirty Dancing ~ I was never allowed to watch this one, but it just seemed like it would be sooo cool!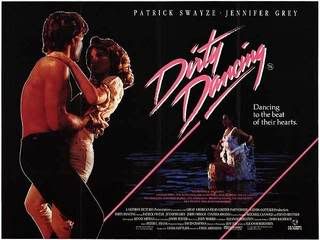 Then there was the eighties music. I wasn't that into Micheal Jackson, but I do remember when he looked like this!





I was one of those little girls who swooned over New Kids on the Block! I had their videos, posters, tapes. Yep cassette tapes, cds werent all that in back then. I am not sure if they were even invented then... hmmm, maybe I should google that one! Well I did and they were. I guess I just didn't have one.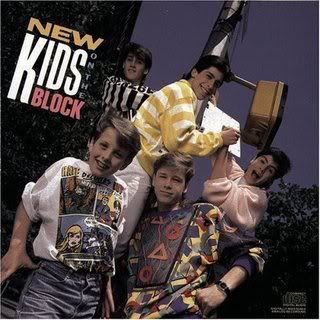 Then came my mom's nightmare...the hair bands. Oh how I loved the eighties hair bands and being around ten and eleven at the end of the erra, I started noticing those hair band hotties! LOL. Down came the New Kids on the Block and up went the hairbands. I am sure my mom cringed everytime she came in my room.

Poisen





Guns and Roses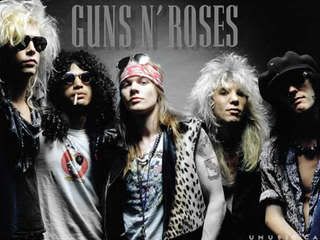 Bon Jovi





Oh and who could forget the fashion!! The neon clothes the huge hair. slap bracelets, you could actually wear the little plastic bracelets with out them meaning anything like they do now (which really makes me mad, by the way).
The huge ear rings and biker shorts. And can you believe this stuff is actually coming back in style?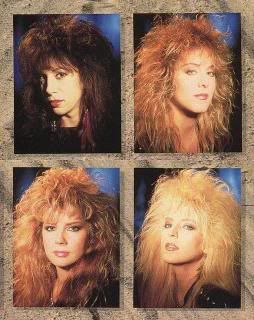 The hot clothes ~ notice the sexy socks with those high heels, well guess I should say leg warmers.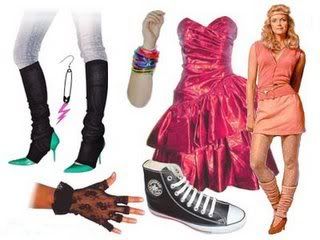 Oh and the out fit that I wanted so bad!! I didn't get it of course, but I wanted it.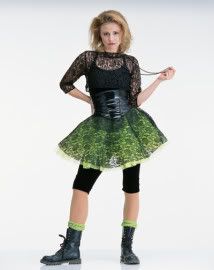 We, like kids now, had our own slang. We said things like far out, totally, not, psych, no way dude, and the whole valley girl talk where like every other like word was like like. And Oh my Gaaaawd. Thinking back it was probally one of the silliest erras in history. I so wish had been born in the sixties and seventies, but nope I got stuck in those 80s. I guess it was fun. I would like to challenge you all to play along and do a tribute to your childhood and erra. If you do, please let me know! It would be like totally far out dude!